Wow. A girl who has been taking testosterone supplements from doctors, in the process of becoming a boy and is now referred to as a boy, just won a girl's wrestling tournament.
He/she's proud of that?? Proud to beat girls who do not have the assistance of testosterone injections? I can't help but laugh. What a joke!
Does anyone else think of the Statefarm commercial in this situation?
take our poll - story continues below
Completing this poll grants you access to Keep and Bear updates free of charge. You may opt out at anytime. You also agree to this site's Privacy Policy and Terms of Use.
Here's the details in short:
– In Cypress, Texas, a 17-year-old trans "boy" named Mack Beggs, completed an undefeated season, 56-0. (I wonder why)
-Beggs reportedly wants to wrestle with the boys but isn't allowed to per state law.
– Beggs is a high school junior at Euless Trinity, and wrestles in the 110-pound weight class.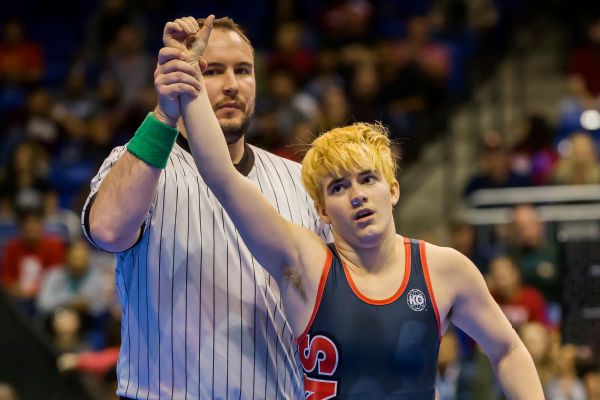 Beggs stated, "I wouldn't be here today if it weren't for my teammates. That's honestly what the spotlight should be on, is my teammates. The hard work that I put in the practice room with them beside me, we trained every single day, EVERY single day, and that's what the spotlight should be been on, not me."
While this may sound like a heartwarming story of hard work and success, it's not. It's about unfair advantage. There's absolutely no reason why a person taking testosterone injections should be wrestling females. If that's how things will be now, then  they need to allow steroids. SMH.